No matter who you sell it or how you sell it, using social media network marketing or simply social media marketing, can help you grow your brand and pad your wallet.
There are 2.5 billion people using Social Media. 71% of the small businesses use social media for promotion of their brand, with 13% planning to do so in the near future. I can only say that if your brand is not on social media already then you are losing out on potential customers and inexpensive marketing. Social media marketing for small business is a powerful way to introduce your products, services, and ideas to your customers. Social media marketing means the utilization of online networking sites to promote a material for achieving the objectives and goals of the business. Within the starting years, the Internet managed to attract about 1 billion users.
Below are a few reasons described in brief why is it better to have Social Media Network Marketing for small business.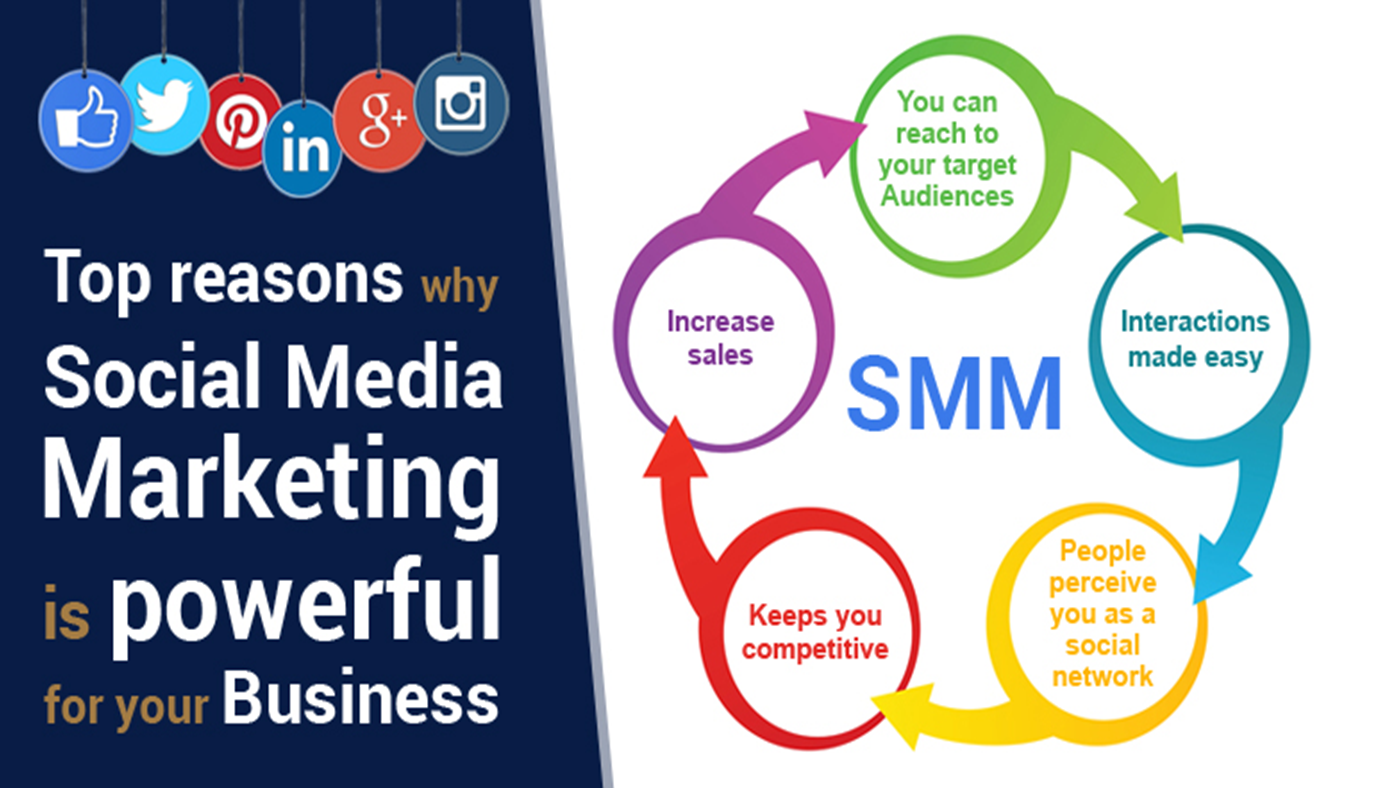 1. Social Media Marketing Builds Brand Loyalty and Brand Awareness.
One of the most important aspects of social media marketing is that it helps to enhance brand loyalty along with its awareness.
A study published by Texas Tech University shows us that brands with Social Media presence have more loyal and active customers than the ones without it. With the help of social media platforms like Facebook, Instagram, twitter, etc. a small business can easily expand without many expenses by reaching to your target audience who may have not even heard about your brand. Whether itís a customer reaching out to a brand or a company giving information to its followers, this constant touch helps improving Brand Loyalty and creates awareness.
2. Enhances Customer Interaction
Using social media for marketing helps your customers to reach you easily and put forward their grievances. If you do not interact or solve your customerís problems, you might not only lose the customer but also your goodwill in the market. Customer act as the most important factor in businesses and knowing your customer is one of the most important bonus that social media can give you. Instagram and Twitter allow you to read an individual's tweets and status updates. You can get insights into their lives and understand your customer better before approaching them You can also make your customers feel special by offering them special deals and discount. For small businesses, Social media not only promote their brand without extra cost but also allows the customer to contribute their feedback regarding certain products and services.
3. Targeting and Retargeting
One of the main reasons why Social Media is so famous is because you can show your ads only to a selected few. You can select your target audience and show them your ad. Taking Facebook as the platform, for eg. you want to display an add. You can select the geographic location, the education level and even the industry of the person you want your ad to be seen by. You can also comprehend a personís interest by knowing the pages he has liked. Using social media for marketing has made it easy to run campaigns for new products and services in a competitive market. Social Media will get you to the right audience, it depends on you how you want to, now it is up to you the way you showcase your brand and yourself.
4. Increases sales
According to a survey conducted by HubSpot, customers are likely to spend more time purchasing a product or service from a brand that engages with them on social media. Using social media for marketing can guide the customers toward the business website, which may eventually turn the leads into sales. The conversion rate is 13% higher for business using social media for marketing(https://www.hubspot.com/marketing-statistics). Social media marketing for small business creates a short route to advertise their goods and reach their customers. As the number of individuals using the social networking site is increasing, social media marketing will become extremely important for sales, product research, and e-commerce.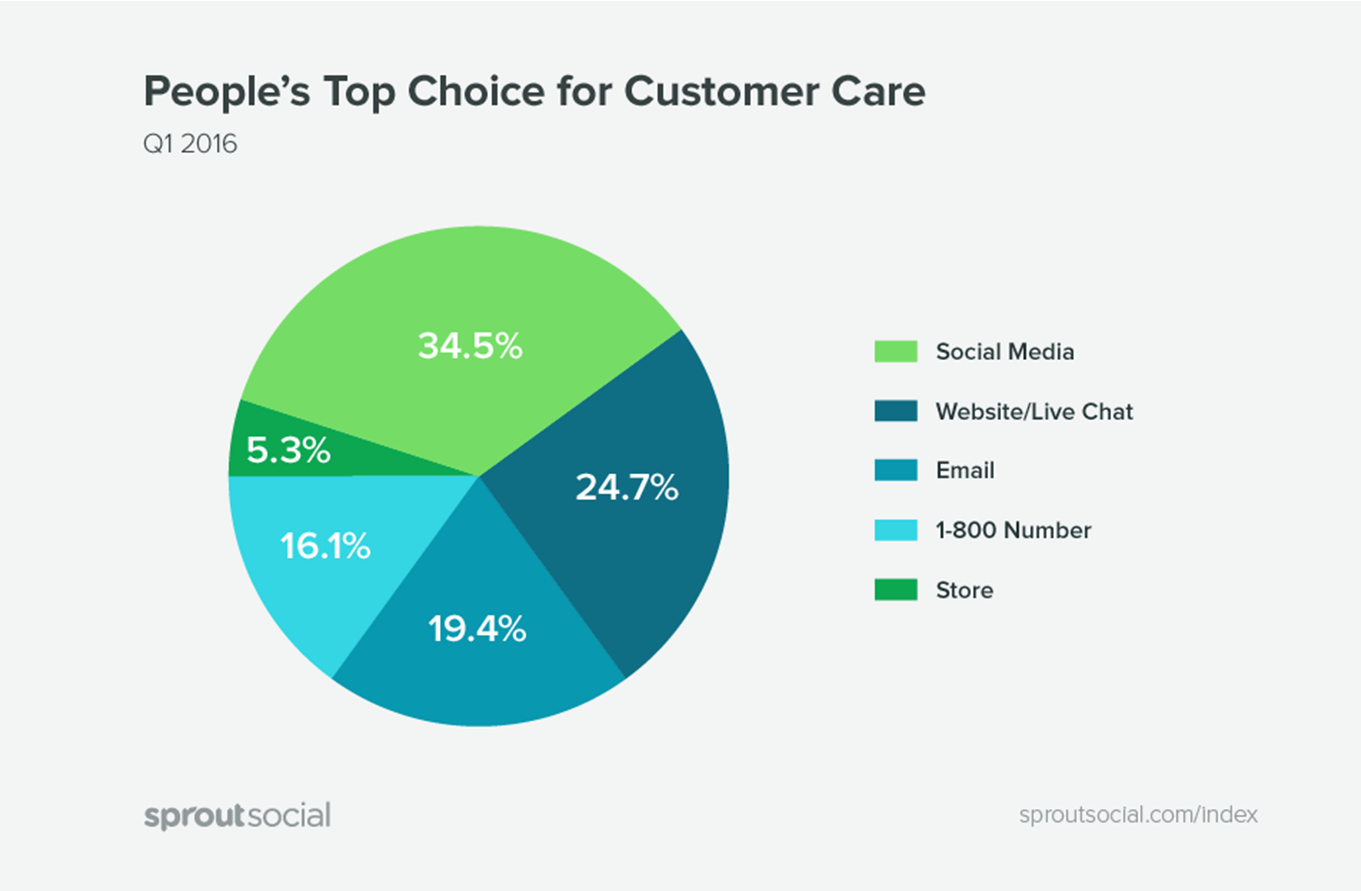 5. Huge platform for distribution of content.
Let me get your attention to a few key stats from the Global Digital Report of 2018
i. The number of internet users in 2018 is 4.021 billion, up 7 percent year-on-year
ii. The number of social media users in 2018 is 3.196 billion, up 13 percent year-on-year
iii. The number of mobile phone users in 2018 is 5.135 billion, up 4 percent year-on-year
With more and more people joining every year and beginning to use it regularly, the social media network industry is likely to boom like never before. These days even 1st graders have social media accounts. It is beyond any doubt that your potential clients are there on social media too. All you need to do is make your presence felt and advertise your product or service the right way. The platform you need is there.
Writing content and updating it every now and then is not the only way to reach your targets. Using social media for marketing is not an easy task, as you should know whom, how and where to target. For successful social media marketing, platforms like Facebook, Twitter, and other networking site are great channels to help you put forward your content in front of right people. An individual looks up to something, views it, reads it, watches it, likes it and shares it with friends, which is a quick way to make your content go viral.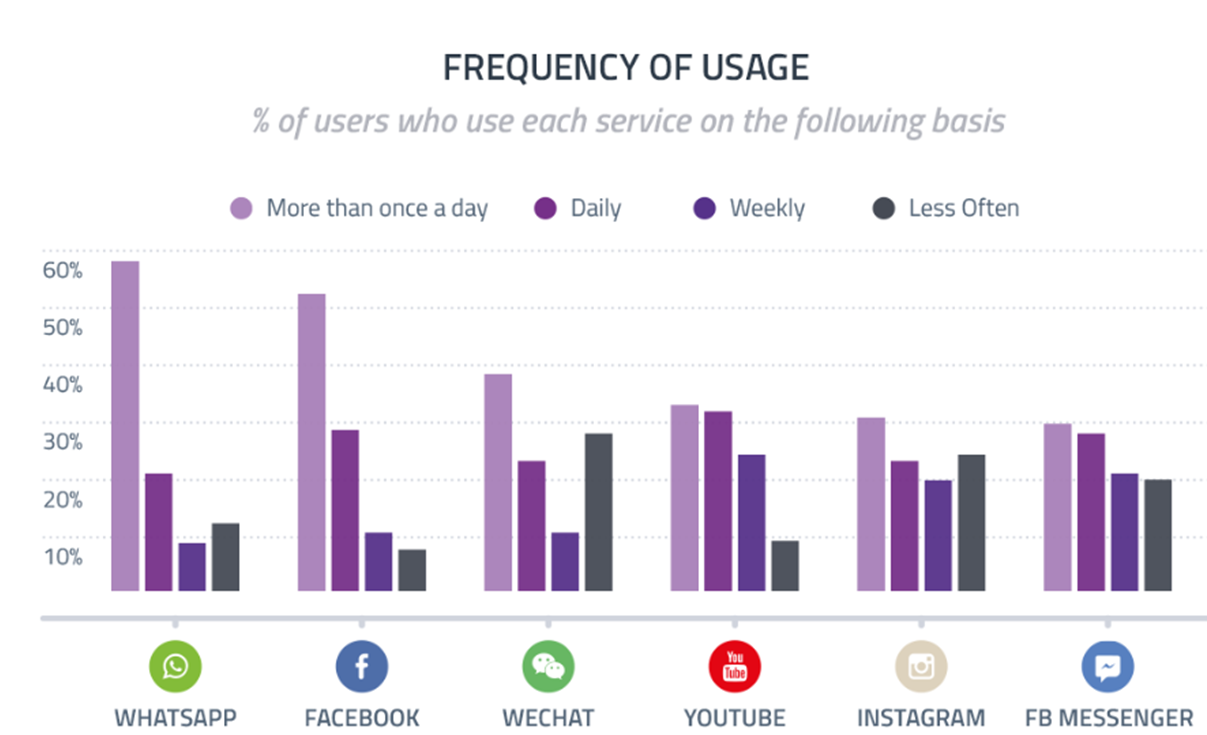 6. A unique way to broadcast your story
The main objective is to learn how to narrate your story by using social media for marketing purpose. Instead of publishing a promoting message, which is an ad, use social media to take your customers through the journey of your story. Just utilizing online networking sites as an approach to communicate a number of articles all together could be like spamming. You need to connect with your crowd to see a positive result. You will expect them to read all your articles so uploading them one at a time is the best way to catch their attention.
7. Increase in website traffic
Online posts and promotions are the key to direct people to your site. Social media marketing for small business includes sharing incredible materials from your blog or site to your social platforms, which will grasp the readerís attention when you distribute another post. Simply ensure your site address is registered in all of your social media profiles so individuals who need to know more about you can do as such with one simple click. The more people visit your website, the better rankings you receive in SERPs. On your social media accounts the more quality content you generate, higher the inbound traffic, and higher the traffic visiting your website, the better the chances of you converting the clicks into customers.
?
8. Managing a business reputation
Using social media for marketing can create a buzz about your products and services. Social media acts as a reputed platform for the small business as well as for beginners. Make sure your post do not hurt any religious sentiments and your website always stays on the positive side of your viewers. Your business reputation is determined by the way you handle crisis and the customer grievances.
9. Social media marketing cuts down the cost
In comparison to traditional advertising methods such as print media, TV and radio advertisements, ads on social media are not only more reliable but also cheaper. You can initially start by simply engaging with your potential customers for free and then if you wish to scale it up you can go for paid ads. As advertisement on social media channels does not require much of resources, it reduces the cost and does not apply too much pressure on the budget, which is like a boon for small businesses Even paid advertisement on facebook and twitter is relatively cheap, but that indeed depends on your budget.
10. Collection of Valuable Data:
Every successful businessman, be it a small business or an MNC relies on some form of data to guide him. Some data to assist him. Through Social Media the collection of such type of data is possible.
Social Media can give you tons of raw data. Every activity an individual performs which is related to your post can be recorded and reviewed. It helps you gather numbers, percentages, and statistics. Though the main challenge now is the whittling of this data. If you can understand it well and infer the data of your social media strategy.
In a nutshell:
It is important for your business to be on social media as it will help you to find more customers, build brand loyalty and reputation, lower down your marketing costs, increase sales, collect valuable data and much more.
According to Hubspot, 84% of marketers found as little as six hours of effort per week was enough to generate increased traffic. Six hours is not a significant investment for a channel as large as social media.