This year will be immense for organizations thinking mobile first. To achieve their specific end goal they will have to keep up with the latest mobile app development trends.
With this rundown of 8 mobile app development trends, you will recognize what to pay special heed to, and what the sweltering subjects of this current year will be.
Mobile apps have become a necessity and not just an investment. They are one of the largest centers to satisfy customer demand. With
4.57
billion people using mobile phones and the number of users in the world is expected to pass the five billion mark by 2019 and an estimate of
62.9%
of the population worldwide already having one, we can say that mobile apps have become a part of our lives. Thus it is clear that mobile phones will never become obsolete from our life, which only means that it is imperative for businesses especially small businesses and startups to keep in touch with the latest mobile app trends. Every business can try and achieve maximum profits through the use of these development techniques.
1. Augmented Reality
Augmented reality(AR) provides a composite view of a real-world environment, which is augmented with computer-generated statistics and pictures. Or you may also define it as a digital imprint on the real world.
The first successful attempt at Augmented Reality was done at USAF Armstrong Research Lab by
Louis Rosenberg in 1992
. This was called Virtual Fixtures. Back then Augmented Reality was too early for our time and thus it did not get the recognition it deserved. Until the 90s experiencing Augmented Reality on our Mobile Phones was considered to be a fiction.
But look at us today!!
Augmented Reality has entered almost every sphere.
One of the best examples of AR is
PokemonGo
with thousands of people playing it in every corner and experiencing AR in their mobile phones.
Another example is the IKEA Catalog, which gives the customer an experience to furnish their home in AR.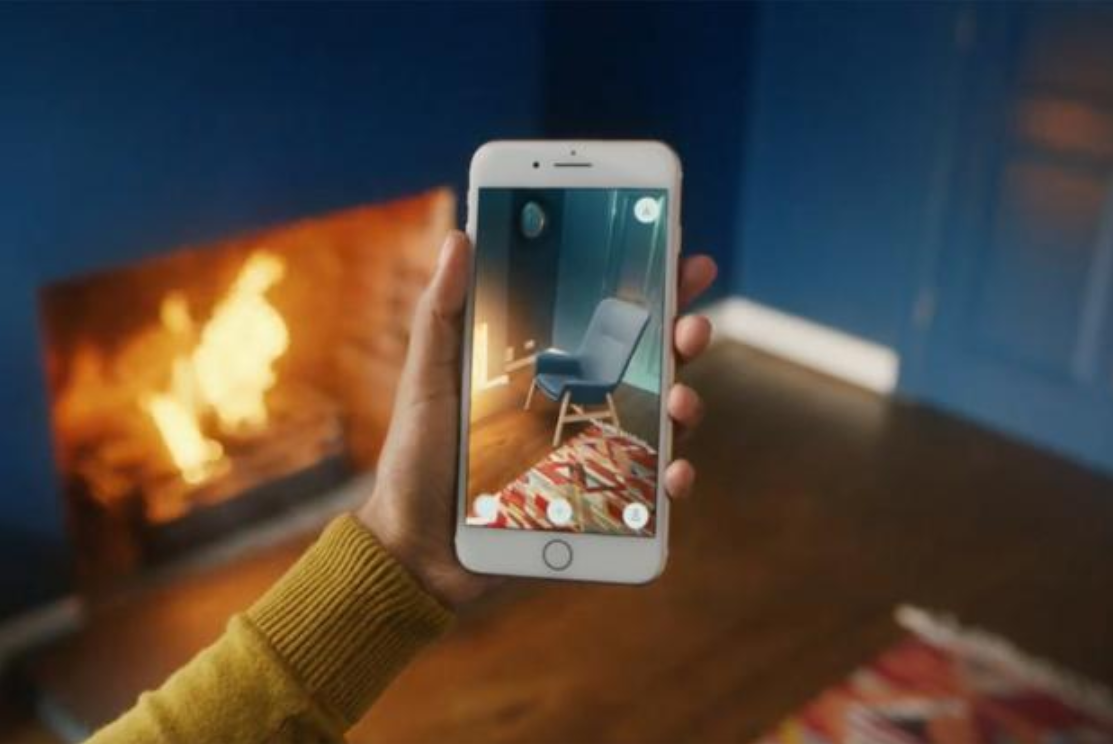 In 2017, both, Apple and Google entered the market with the launch of
ARKIT
and
ARCore
respectively.
2. Cloud-based Mobile Apps
With the expansion in the number of mobile phone users, the mobile app developers search for approaches to create apps that are vigorous, helpful and simple to use on a mobile phone.
In comes cloud-based mobile apps.
These mobile apps run on servers external to the device and store data externally, consuming less space in the phone. These apps are accessed over the internet using a browser. Hence, a Cloud-based combination of mobile applications will require less internal memory as these mobile applications will get information from the cloud. Additionally, this approach will enable the engineers to grow such functionalities with highlights that can be accessed on different mobile phones.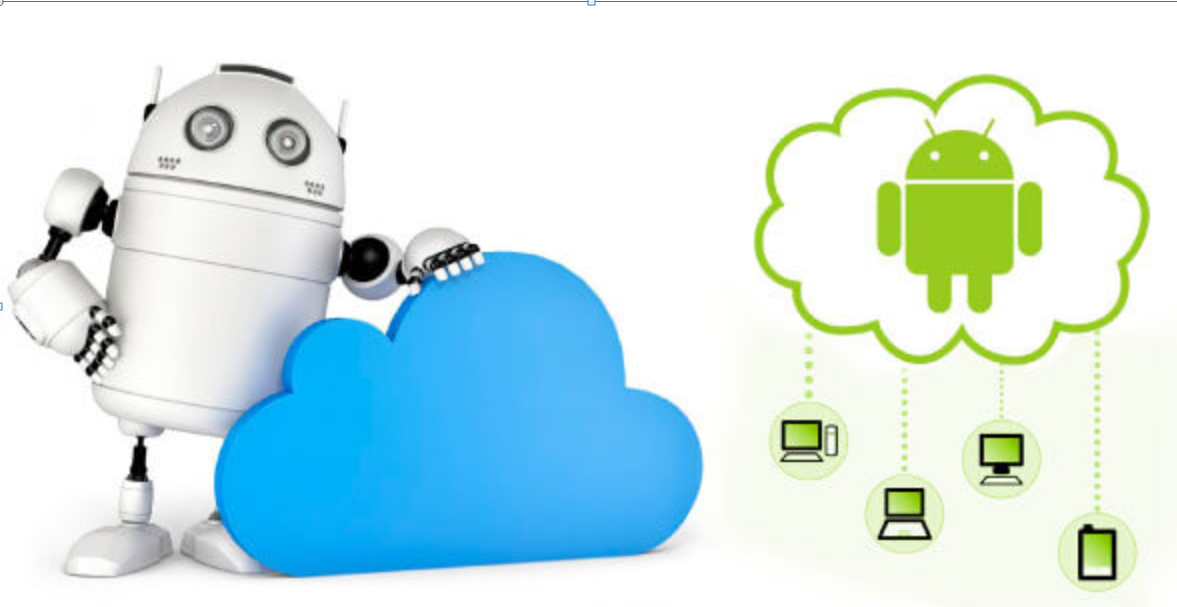 According to Forbes
, the total worldwide public cloud-based market will grow to $178 billion in 2018 and it will continue rising at 22 percent compound annual growth rate (CAGR). The blasting cloud-based technology has given a choice to the designers to make such versatile mobile applications that would have cloud as the capacity stage.
Here are two well-known examples of cloud-based mobile apps:
a. Dropbox: It is a file-hosting service which offers cloud storage. The users may access their files in the Dropbox from their devices, which can also be synced to other mobile devices and computers.
b. Amazon Cloud Player: It is one of the most popular mobile applications on the Android platform. Amazon Cloud Player is used to store and play MP3 files. A person using it can play MP3 files via the web or they can conveniently stream them on their mobile devices.
This is another mobile application trend that you will be using more in near future.
Check out some cloud-based developments
here
.
3. Security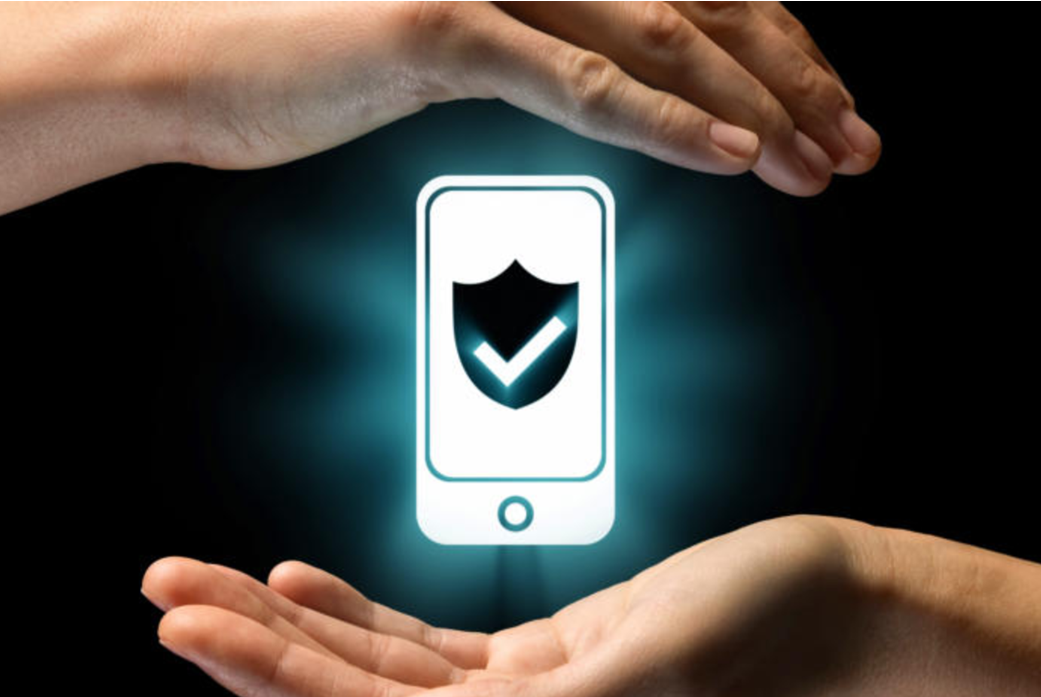 Information Security has dependably remained a matter of concern while utilizing a mobile phone. In the year lying ahead, mobile app developers need to think about enhancing the information security. The venture, mobile security is the new zone for mobile app developers. With the expansion in fame of BYOD (Bring Your Own Device) arrangement, there is a considerable danger of big business mobile application development, influence individual gadgets of representatives. Designers are following thorough activity to secure the code of the mobile app starting from the earliest stage. There is additionally an expanded mindfulness towards better utilization of approvals and encryption.
4. BIOMETRICS
Biometrics identifies individuals based on their physiological characters like a fingerprint, palm veins, face, DNA, palm print, hand geometry, iris identification, retina and odor/scent or behavioral characteristics like typing rhythm, gait, and voice.
Biometrics has now become a trending mobile application in most of the area like banking, law enforcement, border control and mobile commerce. The Indian government has now made it mandatory for everyone to
link their Aadhaar Card to their PAN card
(Permanent Account Numbers) as well as their Bank accounts. As the Aadhaar card linked to the biometrics of a person it helps to tackle money laundering and tax evasion. In addition, a new system started by colleges like Mithibai, NM, and many others use biometrics of the students for marking attendance. It has been emerged in 2018 and will be exercised by other colleges too.

Our mobile phones play a significant role in our lives. With its increased usability we have started storing more and more data in it. This involves our bank account passwords, official mail accounts, credit card details on various sites, files, photos and videos too. All of this should not be accessible by a simple swipe of the home screen. It requires a higher level of security which is plausible through our biometrics. Keeping this in mind the mobile app developers are making sure to involve a level of biometric security to keep the passwords and pieces of information safely behind it.
5. Lazy Loading Or Eager Loading
Lazy Loading technology is going to rule mobile app development trends in 2018!!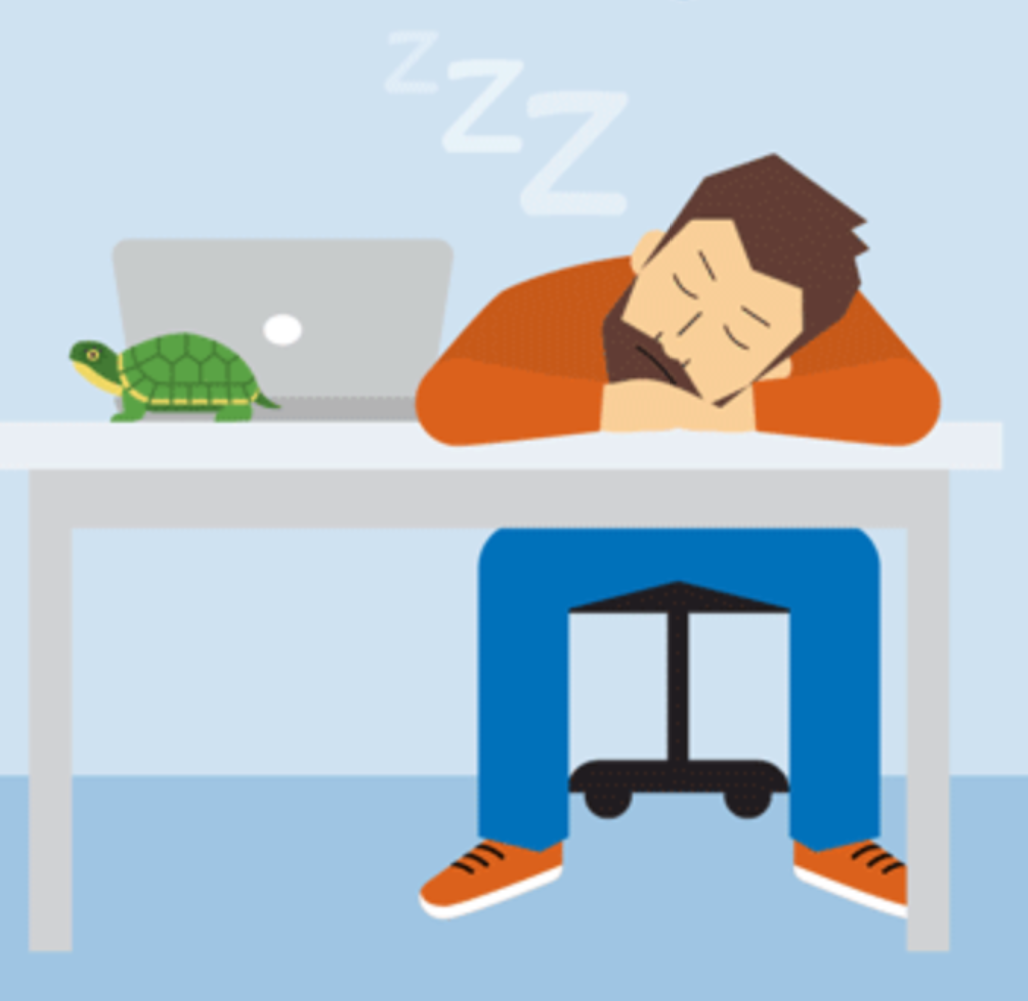 On a normal basis in a browser, when a website is opened the browser will download all the data first before rendering it i.e. it will load all the pages before displaying the very 1st page.
What Lazy Loading does, is it loads only the page the user wants to see. It does not download the pages immediately; it downloads and renders it only when the user wants to see them. This helps in optimization and improves the delivery speed of the web page. In Lazy Loading mobile apps the user has to wait for a period that is shorter compared to the normal loading pages.
Utilizing AMP, a mobile phone type of the website page which is made using Lazy Loading technology results in relatively a great deal quicker and responsive web page.
To speed the execution of mobile applications these procedures help, when content is syndicated through the web. Lazy Loading enables an engineer to indicate which correct segments of the product ought to be stacked into physical capacity when a program propels.
6. Blockchain
Blockchain is a way of storing data where the information is spread over thousands of nodes across a network, instead of being held in one place.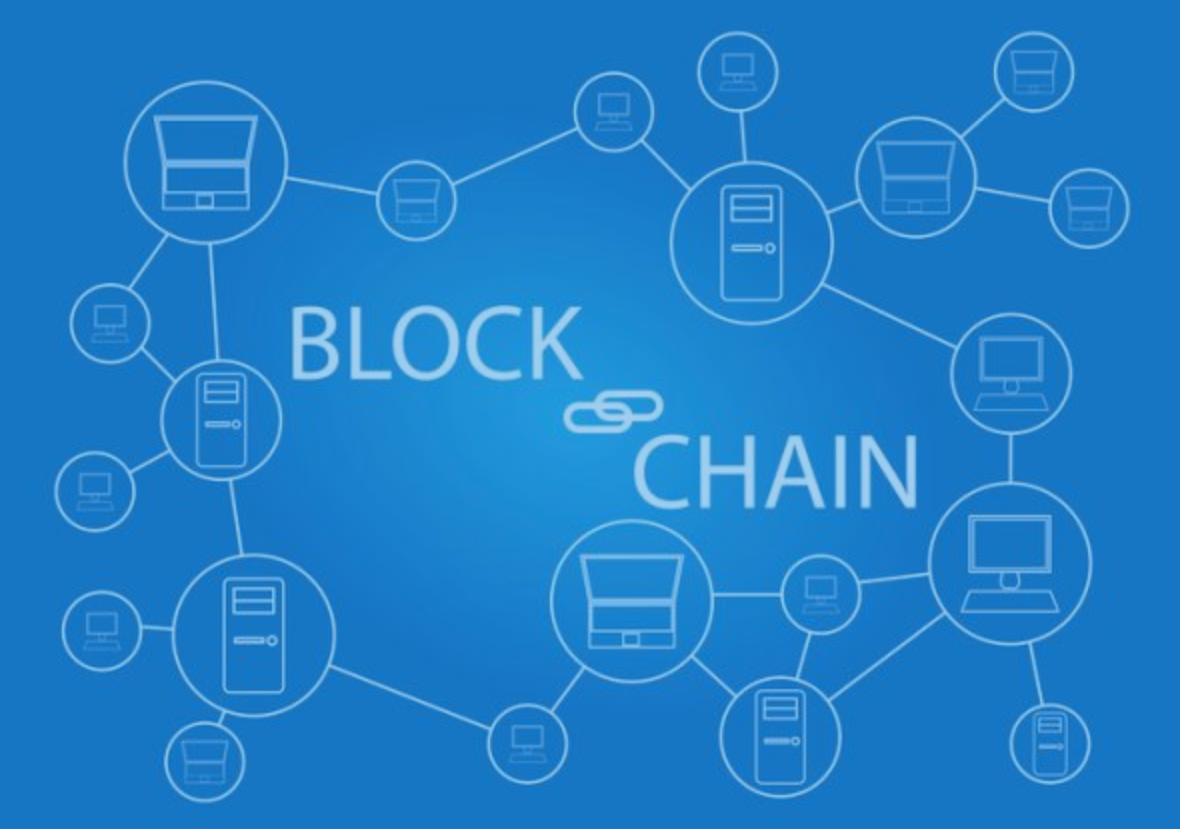 Santoshi Nakamoto, who gave birth to a new type currency – Cryptocurrency, is based on the blockchain. It is a mutual, unalterable record that aides in recording data of an organization in the form of blocks, be it their exchange history or bitcoins. Blockchain builds trust between parties and avoids the risk of collusion and tampering. Bitcoin was the first use that popularized blockchain.
Keeping in mind the high level of security and the unaltered record it offers, blockchain technology is now considered by mobile app developers and being integrated into mobile apps as well.
Block Chain Based Mobile Apps
a.
Bitpay:
Using
Bitpay
users can pay from their mobile phones for a variety of goods and services via bitcoin. These payments may happen anywhere in the world and are highly secured.
b.
Gliph:
Gliph
takes it a bit further. It creates a sort of a digital marketplace which is similar to Craigslist. Here too, individuals can buy or sell goods throughout the world.
Since Blockchain is essentially a public ledger it does not require any special hardware to access it. Any individual using his mobile phone will be capable to access it.
This technology is also used for mobile app development.
To know more about blockchain you can follow
here
.
7. Wearable Apps
A wearable app can work similar to a mobile app, just that a gadget is worn on the body. With the emergence of wearable technology a whole new industry of wearable apps has come into this marketplace and as it stands, wearable apps are more advanced than the normal hand-held devices.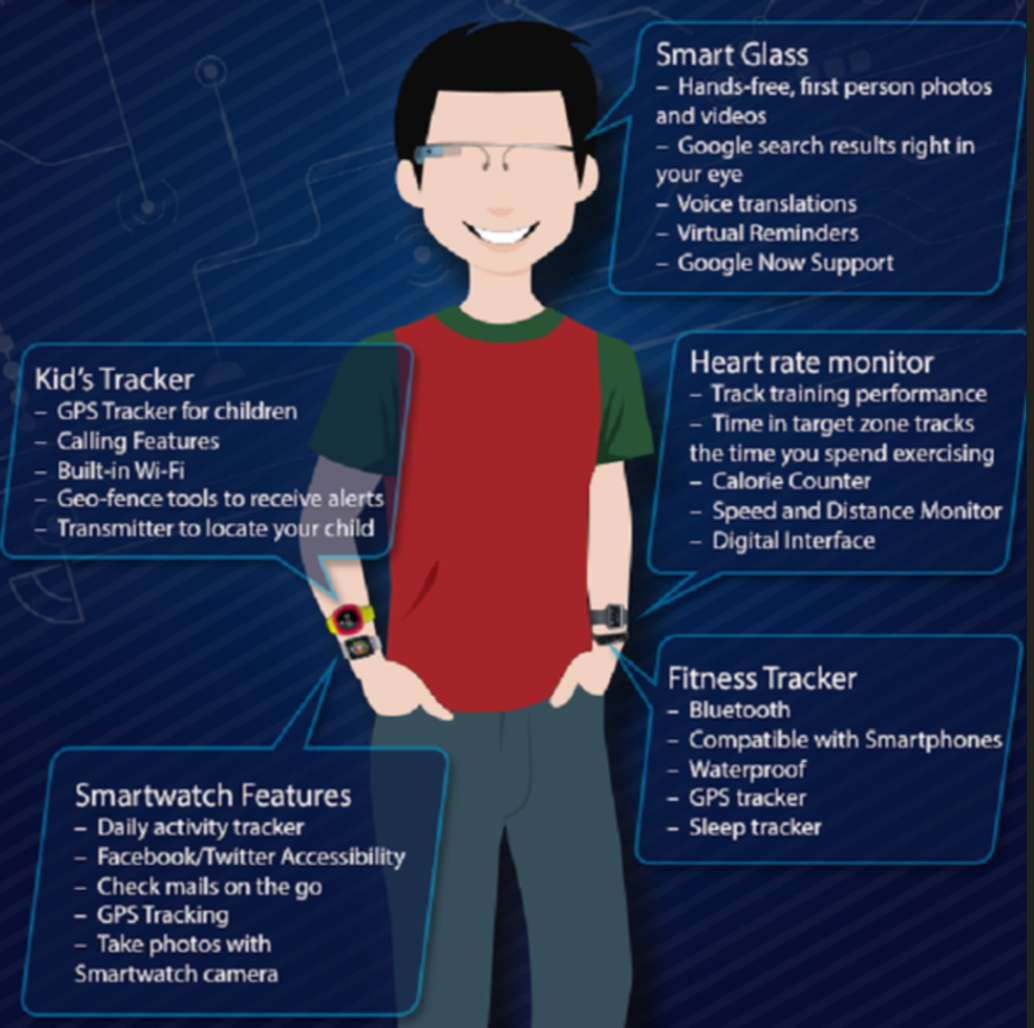 The technology has multiple benefits and has ventured itself into various domains like healthcare, fitness, disabilities, transportation, education, fashion, media, finance, music, tourism, gaming, and more.
A few uses of Wearable mobile apps are:
1. Feather-light and Quick.
2. Real-time communication.
3. Ergonomically suitable UI/UX.
4. Smooth transmission of data
5. Lesser consumption of energy.
6. Includes cloud data and security.
To give you an idea about the extent to which wearable mobile apps have entered our lives, here are a few examples.
i. Smart Watches: The Apple Watch and Samsung Gear.
ii. Track your Fitness: Nike Flex, Fitbit.
iii. Eyewear: Google Glasses, MetaPro.
iv. Smart Jewelry: Memi, Tori Birch for Fitbit.
v. Clothing: Lumo Run, Polar Team Pro System.
8. Internet of things
Internet of things refers to people connecting their physical device to the Internet. About
8.4 billion
devices are connected to internet using, sharing and collecting data.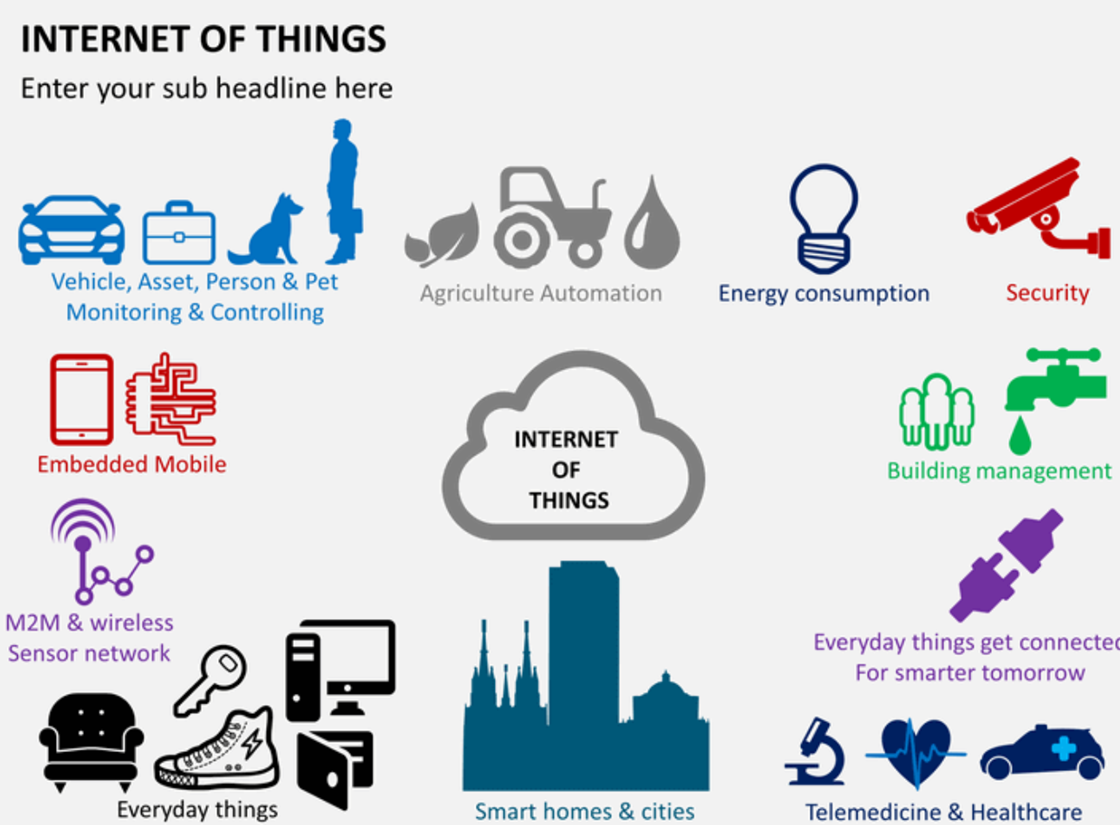 The internet of things does not include only the wearables and fitness trackers that are getting to be universal, yet in addition, espresso producers, clothes washers, earphones and even the motor of your auto can be associated. Each of these "things" is installed with programming, sensors and system availability that enables them to gather and trade information. This information is stored and interpreted by a smart software, which is integrated into a mobile app. The application of the internet of things integrated into mobile apps can be used in almost every industry and hence it is highly considered by mobile app developers while designing a mobile application.
Consider beginning with the internet of things, however now is the ideal time. Endeavors over the world are putting resources into and presenting new items and administrations, and this is just going to have increments. Moving to the internet of things gives your business, especially small businesses, and start-ups, for a new source of income, development, cost diminishment and even considerable increments in consumer loyalty.
With the increase in the development of technology, there will be growth in the mobile app development sector. People will slowly be more engaged in using their mobile phone for small services like switch on the AC or washing machine. Life will become mobile-centered and businesses in these sectors will have high earning. If you are thinking to move over to these sectors, it is not too late to do so.