Before I get to the positive and negative effects of using mobile apps lets read on how mobile apps make our lives easier.
Mobile apps aimed at making human life better are:
1. Apps for news
Mobile apps have simply brought the whole world to our doorstep. Your daily dose of a newspaper is just a click away and it's available with you 24/7. Neither you have to watch the continuous blabbering of the news reporter, nor do you have to worry about missing out on something important.
The Times Network which already has a majority share in the user engagement market has taken a further step by involving a virtual assistant. The virtual assistant enables its users to book flight tickets, do web check-ins, make a to-do list, set reminders and much more through the Times of India Mobile Application.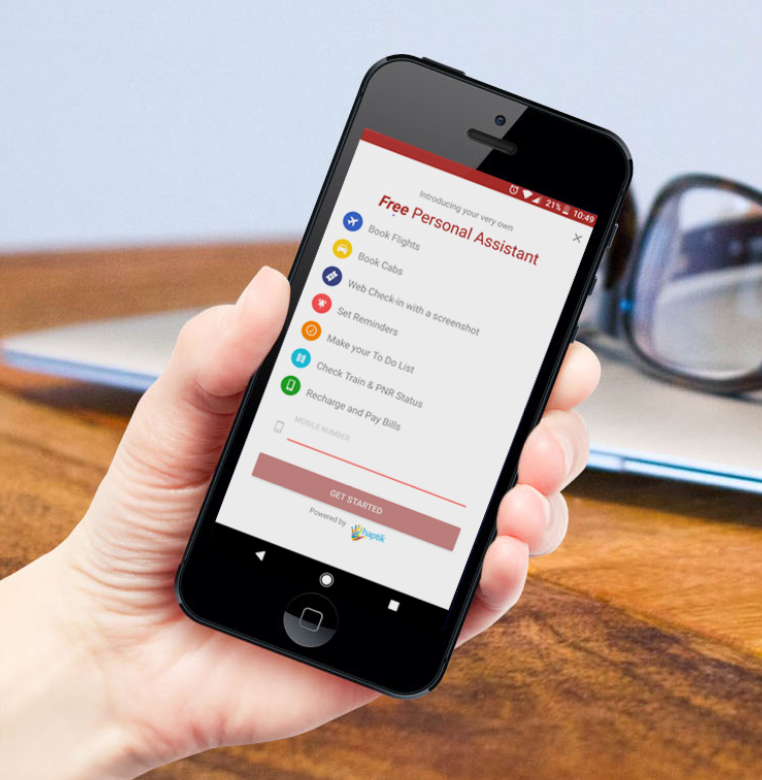 ?
2. Apps for your hunger
It also benefits us in various ways like on-demand food delivery, advance bookings and activates deals and offer, which are available only by using these applications. These apps display all kinds of information you need to know about a restaurant like direction, menu, reviews, photos, contact number, ratings, the average cost for two people and other information.
3. Apps to Complete Your Shopping List
A wife may forget to cook for her husband but she will never forget shopping. In Mumbai city where the bad weather conditions might be due to the heavy rains or the summer heat too which can do enough damage to your shopping mood. If not the weather then all hail the traffic in our Mumbai city!! That would surely do the damage along with the air and noise pollution.
4. Apps to Connect With People
5. Apps for Entertainment.
6. Apps for emergency
In earlier days, there were times when people were in danger but they had no means to contact their family. But with the help of mobile apps, we can immediately send an alert message if we are in danger. Social Communications and Mobile Apps play an important role during an emergency situation.
These mobile apps have positive as well as negative effect on us.
1) Positive effect
I. Relaxing
And of course, listening to our favorite music helps us to calm our minds and recover from the stress or tiredness.
Music can transfer you to the most wonderful and peaceful places.
II. Alertness
III. Communication
IV. Educating
There are many more positives in having mobile apps. Apps which ensure our safety, for our daily utilities like shopping and travelling, also helps us be more organized which we have already spoken about in the section before this.
To know more about how mobile apps are affecting education. Read here
2) Negative effects
I. Addiction
Teenagers and their cell phones are inseparable. They are so engrossed in those exciting mobile apps like Whatsapp, Facebook, and Instagram, they forget everything around themselves. They cannot miss checking on these apps and also they love being on it all the time.
II. Monetary Charges
There are a lot of apps that initially portray themselves as a free app. Once they have roped their user in, there will be several in-app purchases, it may be for extra points or an extra life in a game, or to unlock some feature etc. The app will prompt its user a several 100 times about the purchases.
Many teenagers get addicted to apps and are ready to spend money. This, in turn, may create stress for their parents.
III. Health issues
Mobile Phones emit radio frequency waves a non-ionizing energy. Continuous exposure to this radiation could prove fatal. The tissues which are close to the radiation may keep absorbing that energy and can turn into a cancer tissue. Though the newly designed mobile phones emit way less energy as compared to the old ones with antennas, still it is advisable to restrict your use.
IV. Waste of time
V. Disconnected from the real world
A man can get so addicted to his cell phone; they would possibly wind up getting detached from their present reality. Individuals have confessed giving cells phones more significance than relationships in their lives. This can hamper your family life and could put a strain on your emotional wellness.
VI. Cyberbullying
We have been using mobile apps for a long time. It has become a part of our daily life. We are handicapped without it. We depend on our mobile phones as crutches. They have changed our style of living and it will continue to affect our lifestyles in good as well as in harmful ways.
Like everything and anything in excess are not good, the same applies to mobile phones as well. Its uses and scope are great if done within the right limits.